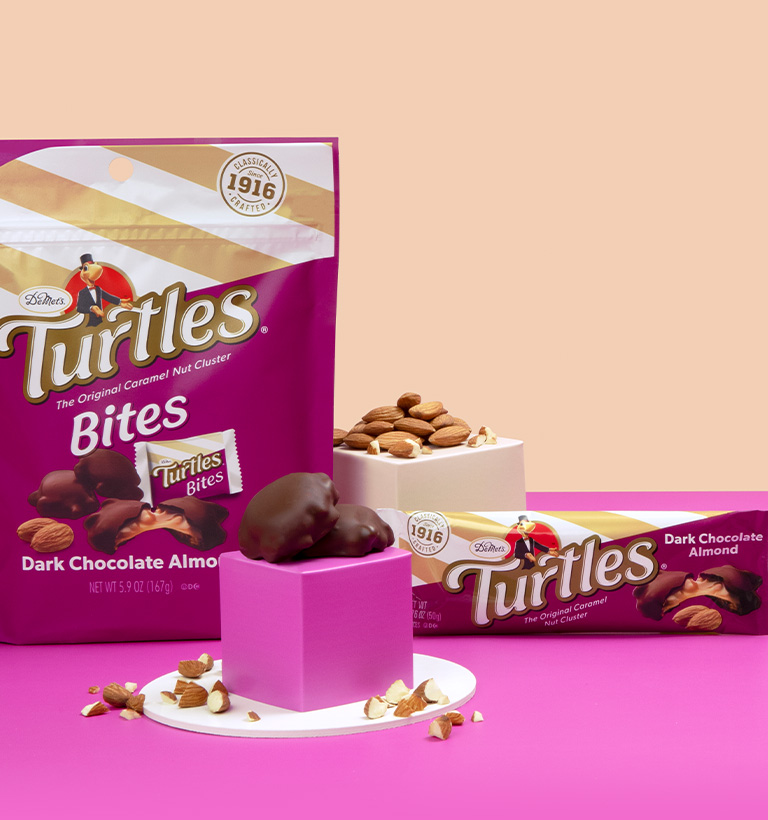 Dark Chocolate Almond
Dare to taste the dark side. Dark Chocolate Almond Turtles® are a creamy, caramel bite filled with crunchy almonds and wrapped in rich dark chocolate. Share wisely; they're soon to become your new candy tradition.
Turtles® Clusters Are Also Available in…
Turtles® has kept it classic since 1916. Try our Original Pecan cluster recipe that started it all!