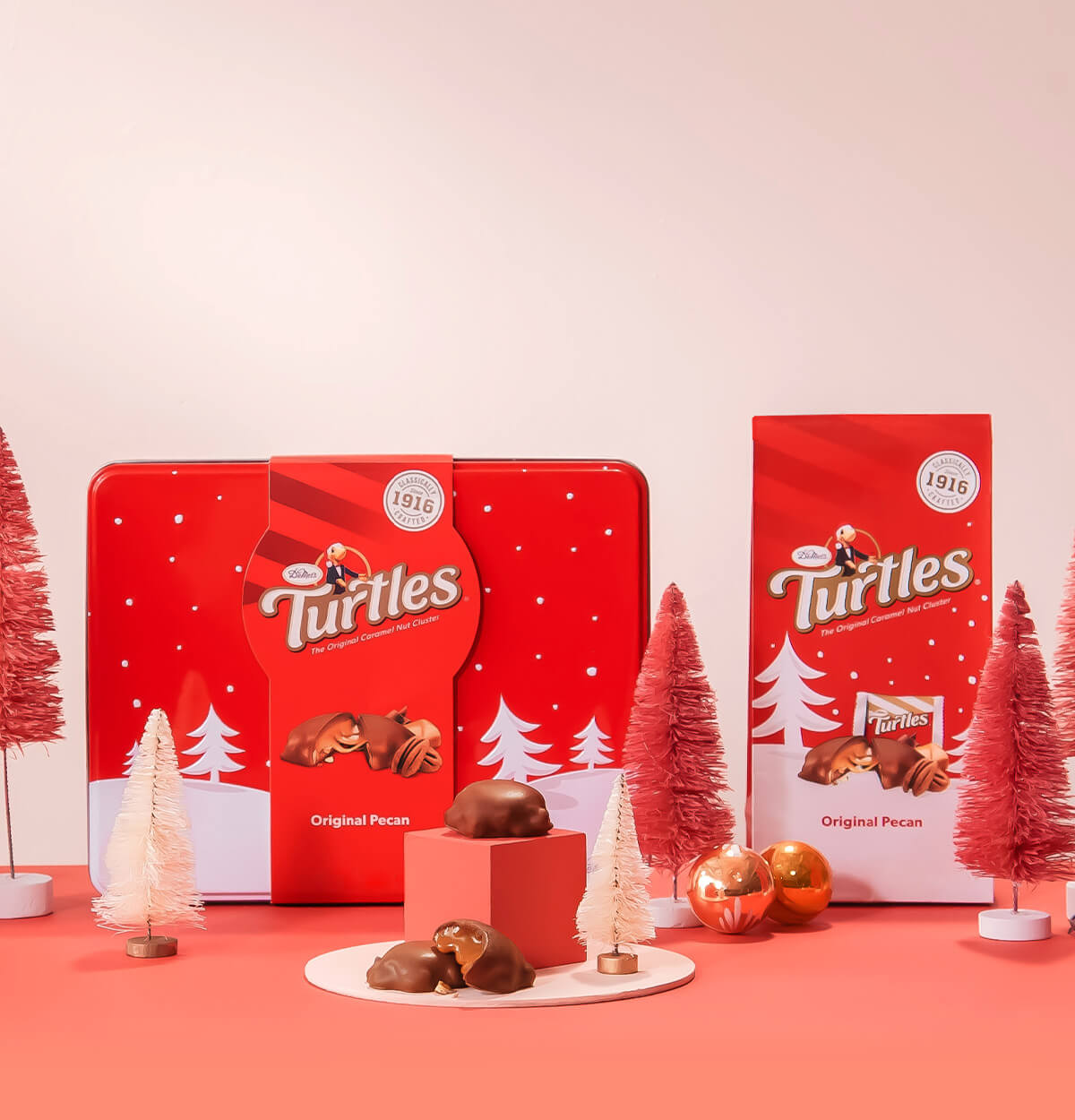 Happy Holidays
Share a gift that will make the season so much sweeter. Turtles® caramel nut clusters are the perfect party-ready gift sure to delight friends and family this holiday.
Find Turtles® Holiday Collection In Your Local






The Turtles® Family
One size doesn't fit all, especially when it comes to Turtles® caramel nut clusters. We know variety is the spice of life and there's a Turtles® cluster for everyone. Perfect to share or take a few for you, Turtles® are crafted for making everyday a little sweeter.