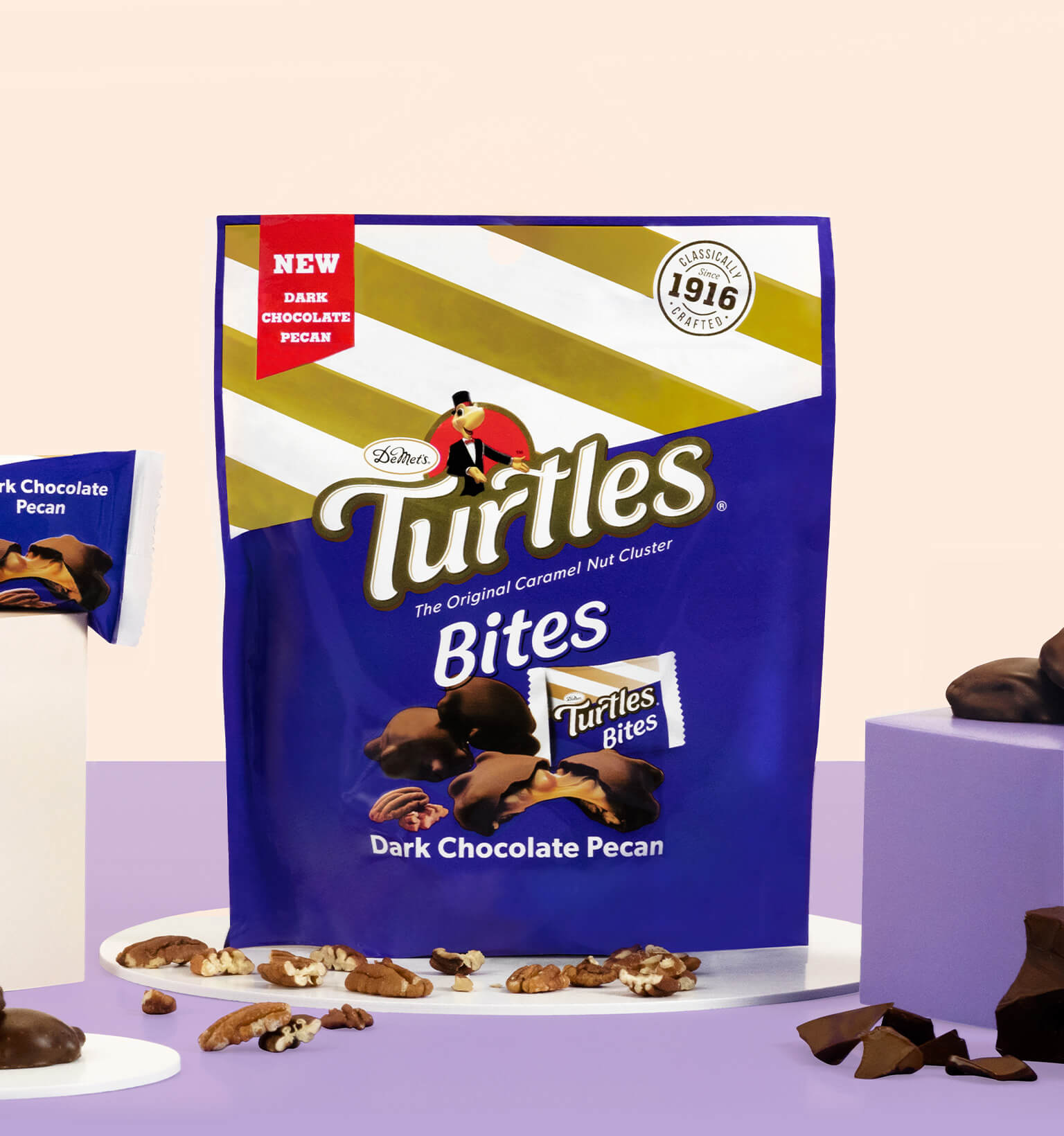 Turtles Chocolate Bites
Grab a friend, grab a coffee, and be sure to bring Turtles® Bites to share while you catch up. Finding a moment these days isn't easy, but catching up with a few laughs and Turtles® Bites makes it even sweeter.
Coffee's Perfect Companion
The Turtles® Family
One size doesn't fit all, especially when it comes to Turtles® caramel nut clusters. We know variety is the spice of life and there's a Turtles® cluster for everyone. Perfect to share or take a few for you, Turtles® are crafted for making everyday a little sweeter.