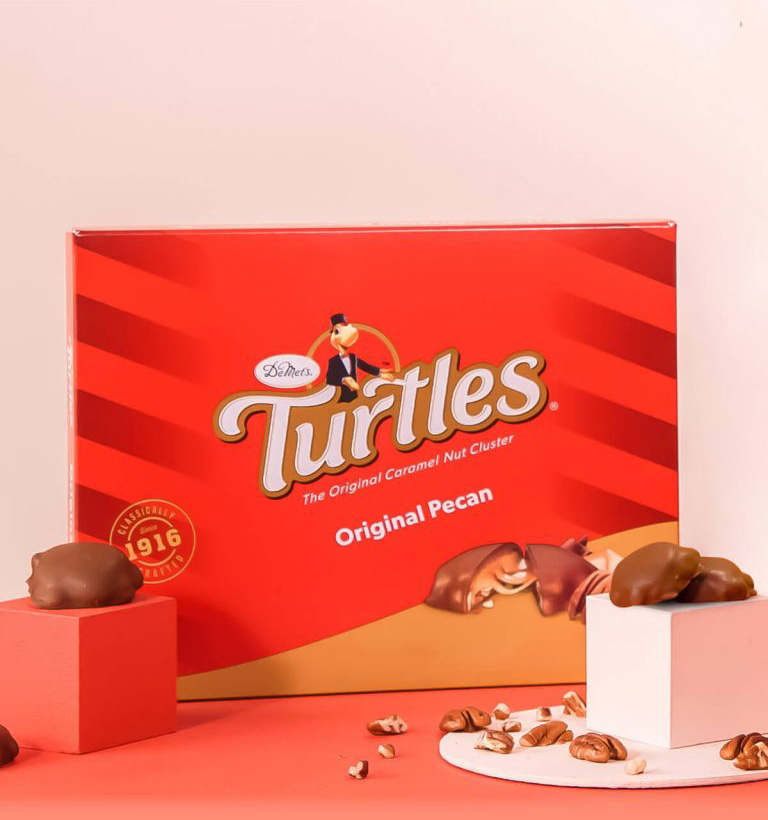 Turtles Chocolate Classic Gift Boxes
Turtles® Classic Gift Boxes are as classic as the original caramel nut cluster they hold—whether you're saying congratulations, happy birthday, or thanks, Turtles® Classic Gift Boxes show you care and will make their day. It's the gift they can't wait to open and share.
The Gift Boxes
Classic Clusters Are Also Available In...
Turtles® classic caramel nut clusters are also available in Turtles® Bags, perfect for sharing or in Turtles® Bars for indulging in a little "me" time.
The Turtles® Family
One size doesn't fit all, especially when it comes to Turtles® caramel nut clusters. We know variety is the spice of life and there's a Turtle® cluster for everyone. Perfect to share or take a few for you, Turtles® are crafted for making everyday a little sweeter.