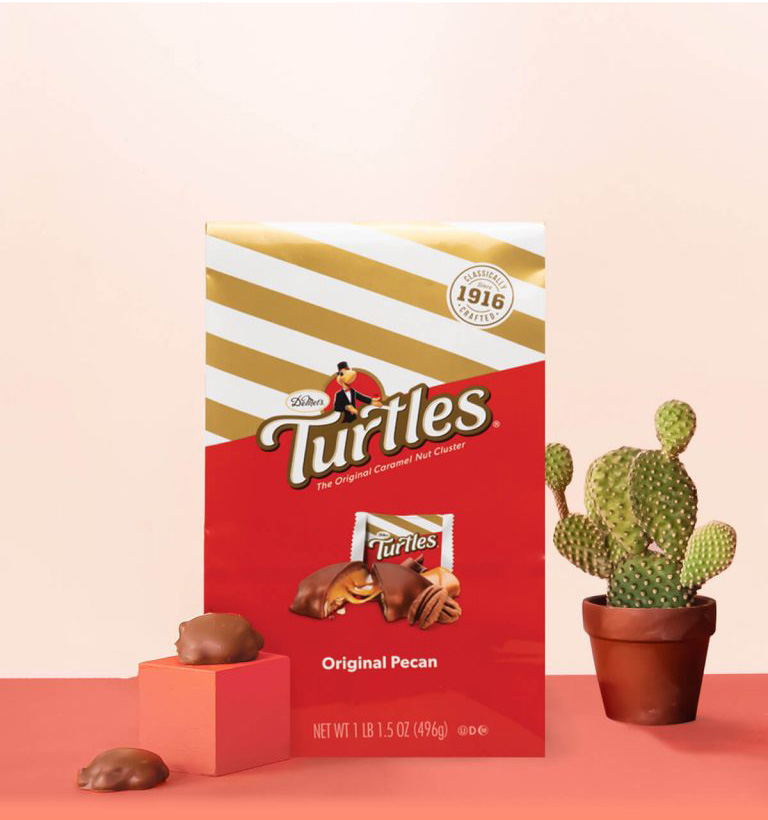 Turtles Chocolate Classic Bags
We see you there, looking at our Turtles® Classic Bag of clusters. We don't blame you, we're delightful. Turtles® Classic Bag is sized to share, but don't forget to keep a few for you too!
The Bag
Classic Clusters Are Also Available In...
Turtles® Classic Caramel Nut Clusters are also available in a bar if you need a little something for you or in a Gift Box if you're looking to share.
Power Through Your Afternoon
The Turtles® Family
One size doesn't fit all, especially when it comes to Turtles® caramel nut clusters. We know variety is the spice of life and there's a Turtles® cluster for everyone. Perfect to share or take a few for you, Turtles® are crafted for making everyday a little sweeter.