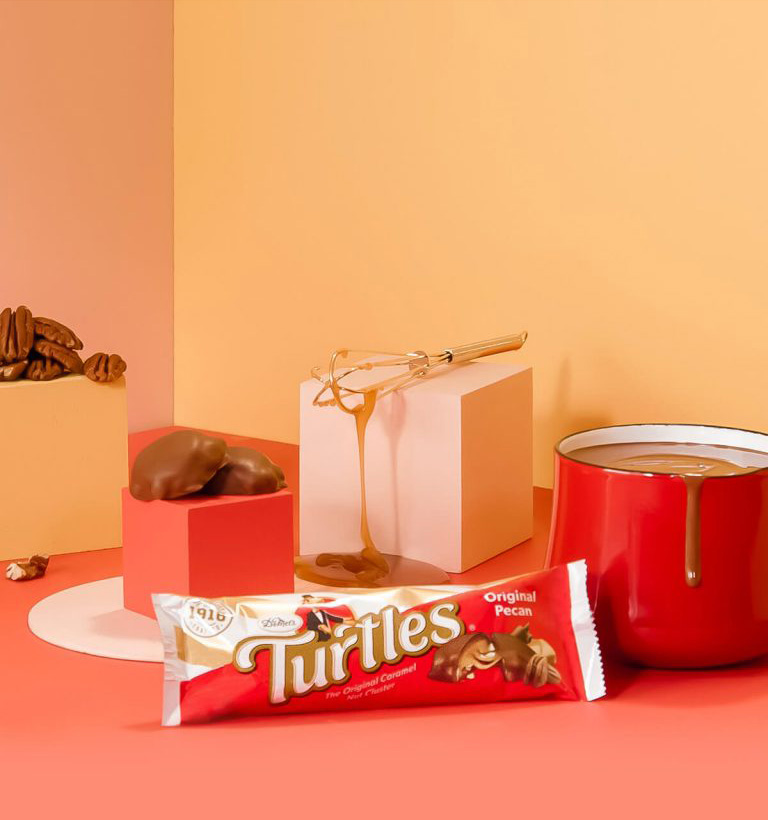 Turtles Chocolate Classic Bars
When you're craving creamy caramel, crunchy pecans and luscious chocolate, reach for a Turtles® Classic Bar. Grab-and-go or sit-and-savor, Turtles® Classic Bars are ready for wherever your day takes you.
The Bars
Classic Clusters Are Also Available In...
Turtles® classic caramel nut clusters are also available in Gift Boxes or Bags–plenty to share or gift.
For Wherever Your Day Takes You
The Turtles® Family
One size doesn't fit all, especially when it comes to Turtles® caramel nut clusters   We know variety is the spice of life and there's a Turtles® cluster for everyone. Perfect to share or take a few for you, Turtles® are crafted for making everyday a little sweeter.