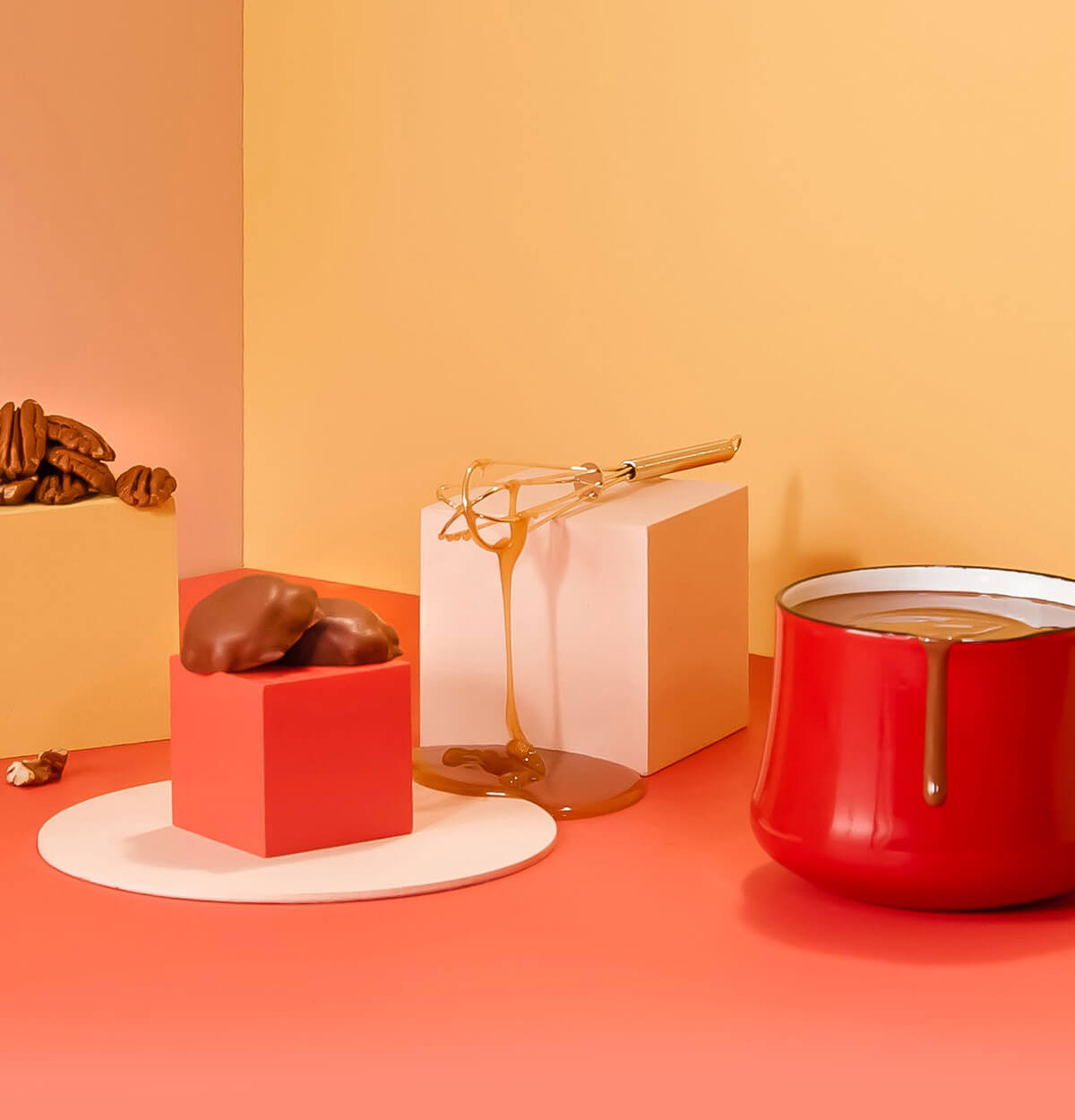 What is in a Turtles Chocolate Caramel Nut Clusters?
Three ingredients that can perk up any palate or day, Turtles® clusters are bursting with crunchy pecans, creamy caramel, and all wrapped up in luscious chocolate. The taste of the original caramel nut cluster is made to delight.
1916
With an unforgettable shape and unique ingredients, Chicago candy maker, George DeMet struck gold with Turtles® caramel nut clusters in 1916. DeMet's Madison Street candy shop took the chocolate industry by storm by revolutionizing the classic sweet treat of chocolate-dipped-pecans.
By adding gooey caramel into the mix with crunchy pecans and a luscious chocolate shell, a decadent new idea was created. Named for the iconic shape the original nut cluster resembles, the exceptional combination of flavors and ingredients in a Turtles® nut cluster was a new taste everyone loved.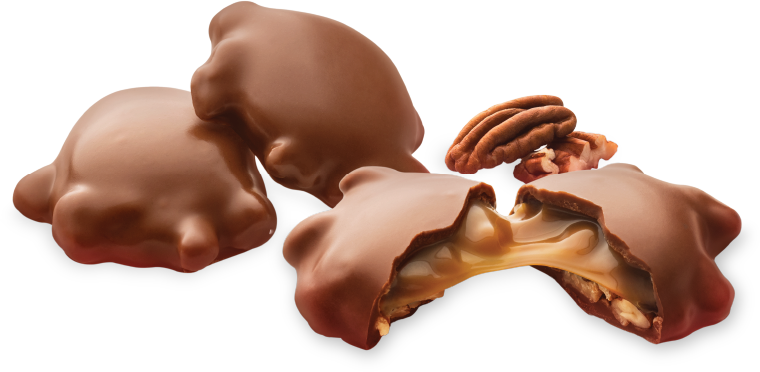 Today
It's no surprise that Turtles® clusters have been popular for more than 100 years. The original caramel nut cluster filled with crunchy pecans, creamy caramel, and luscious chocolate was just the beginning. Today, Turtles® nut clusters can be found across the nation in a multitude of sizes perfect for any occasion to make every moment sweeter. From its roots in a Chicago candy shop a century ago, Turtles® have become a treat craved by generations and shows no signs of slowing down.
Crunchy Pecans
Let's start at the heart with the crisp-and-crunchy surprise you'll find inside—that frankly, we're nuts about.
Creamy Caramel
Our rich, smooth caramel is at the center of it all: ooey-gooey goodness!
Luscious Chocolate
What better way to cover our Turtles® caramel nut clusters caramel nut clusters than with a silky-smooth shell of chocolate?