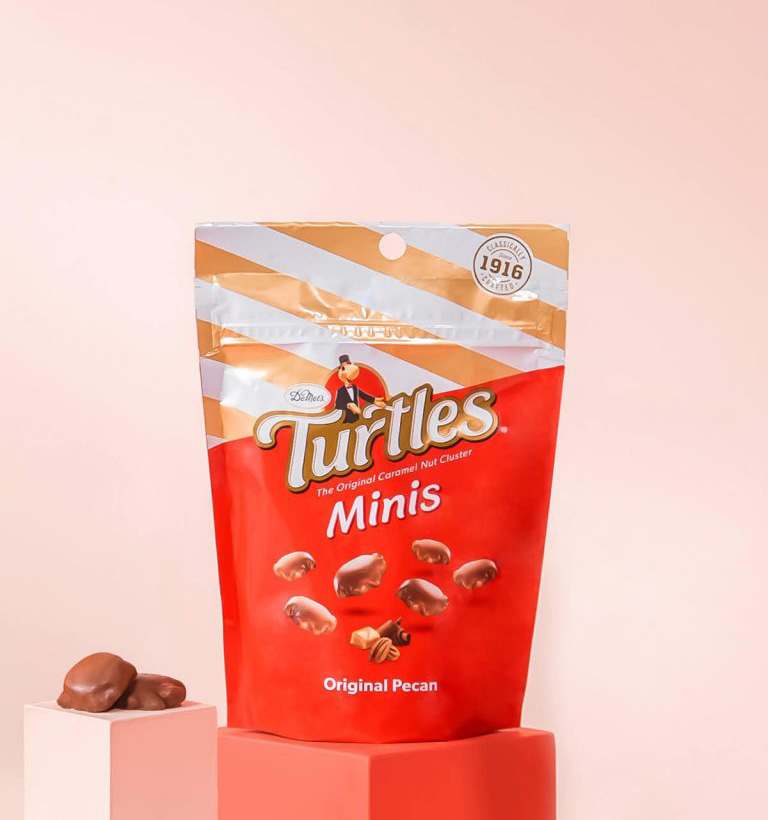 Mini Chocolate Turtles
They're almost too cute to eat! Almost. Turtles® Minis give you more to share and more to love. Grab a couple on the go or pass around the bag for an afternoon pick-me-up. Just don't be surprised at how fast these tiny Turtles® clusters go!
Perfectly Pocket-sized for Every Occasion
The Turtles® Family
One size doesn't fit all, especially when it comes to Turtles® caramel nut clusters. We know variety is the spice of life and there's a Turtles® cluster for everyone. Perfect to share or take a few for you, Turtles® are crafted for making everyday a little sweeter.